A POSTAL HISTORY OF ZWOLLE

References
Postmerken en Postinrichtingen (PEP1 en 2), H. Wiersma c.s., publication of Po-en-Po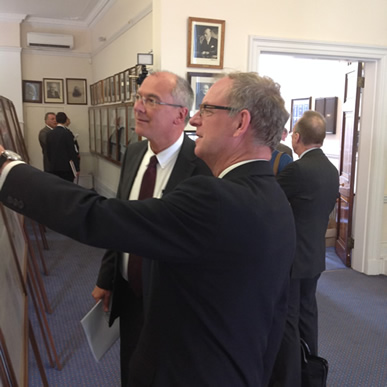 300 jaar postmerken in Nederland 1570-1870, P.C. Korteweg
De postgeschiedenis van Nederland 1676-1915, O.M. Vellinga
Geuzendam's catalogus der oude brieven met de poststempels en merken van Nederland 1667-1850
Geschiedenis van het postwezen in Nederland voor 1795, Mr Dr J.C. van Overvoorde
Geschiedenis van het Nederlandse postwezen, 1795-1810, Dr E.A.B.J. ten Brink
Het brieven-postwezen in de Republiek der Vereenigde Nederlanden, Mr J.C.W. le Jeune
Korte kroniek van de geposte brief, A.L. ter Braake
Noordsche correspondentie, in NMP 1974, D.W. de Haan
Postdienst en poststempels hier te lande tot 1811, P.C. Korteweg, in yearbook RPhV 1941
Enige Zwolse postalia uit de verzameling van het Postmuseum, J. Giphart, in catalogue National Stamp Exhibition Zwolle 1970
Van postiljon tot postcode, een stukje Zwolse postgeschiedenis, in exhibition catalogue Hanzephilex
Uit de postgeschiedenis van Zwolle, G.L. van Welie, article range in Sassenpepertjes, journal of Postzegelvereniging Zwolle
Ach lieve tijd, publisher Waanders
Provinciale Overijsselsche en Zwolsche Courant, vanaf 1790, in Historisch Centrum Overijssel in Zwolle (HCO)
Van Amersfoort tot Zwol, historisch reizigersverkeer tussen twee steden, in Tijdschrift voor Vaderlandse Streekgeschiedenis, Oktober 1993, W. Boxma
Distributiekantoren in Overijssel 1811-1850, A.P. de Goede
Postal services in the rural aereas in the Netherlands before 1850, the collection Hotze Wiersma
285 Jahre Postverbindung Münster-Zwolle, W.J. Fleitmann, in Postgeschichtsblätter Münster, May 1981
Die Postwagenverbindung Bielefeld-Halle-Lingen-Zwolle, W.J. Fleitmann, in Postgeschichtsblätter Münster, Oktober 1985
Stoomschepen langs de Zuiderzee, R. Spanjaard-Visser
Publications in De Postzak, journal of Po-en-Po
Various archive documents in Historisch Centrum Overijssel in Zwolle (HCO)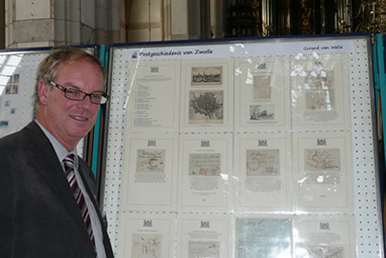 Inventarisatie Poststempels, C.L.E. Janssen, see website Nederlandse Academie voor Filatelie
About postal rates:
Binnenlandse en Internationale Posttarieven van Nederland 1850-1990, Mr W.S. da Costa
Tarieven naar het Buitenland 1852-1884, Drs H. Buitenkamp
Handboek Postwaarden Nederland, Prof Dr G. Holstege et al
De Post vanuit de Nederlanden 1813-1853, C.J.P. Delbeke
De Post naar de Nederlanden 1813-1853, C.J.P. Delbeke
De Nederlandse Scheepspost 1600-1900, C.J.P. Delbeke
Grundbog i Analyse af Danske Praefilatelistiske Breve, O. Maintz
Denemarken, aanduidingen op voorfilatelistische brieven, G.L. van Welie
Danske Breve 1851-1979, J. Gotfredsen, J. Haff
Zusammenstelling der Portosätze für die Correspondenz mit dem Ausland, Taler Währung 1846-1875, W. Steven
Handbuch der Auslandstaxen der süddeutschen Postgeioete, Gulden Währung 1850-1875, Dr K. Zangerle
Postgebühren im Auslandsverkehr 1850-1875, Dr K. Zangerle
Postgebühren-Handbuch Deutschland, publisher Michel
Postal History Finland, W. Hess
Introduction à l'Histoire Postale des Origines à 1849, M. Chauvet
Introduction à l'Histoire Postale 1849-1878, M. Chauvet
Les Tarifs Postaux Français, J.P. Alexandre et al.
For the Port & Carriage of Letters 1570-1840, D. Robinson
United Kingdom Letter Rates Inland & Overseas, 1635 to 1900, C. Tabeart
United Kingdom Inland & Overseas Letter Rates, A. Oliver, S. Tanner
British Letter Mail to Overseas Destinations 1840-1875, J.& M. Moubray
Letter mail from and to the old Italian States 1850-1870, M. Mentaschi, T. Mathà
Le tariffe Postali Italiane, Regno d'Italia 1862-1900, G. Micheli
Mail addressed from Italy to the foreign countries 1863-1879, M. Mentaschi, G. Membrini
Norwegen, Über die Portosätze während der Skilling Periode, J. Tiemer
Norgeskatalogen Postal, publisher Oslo Filatelistklubb
Handbuch der Brief- und Fahrpost in Österreich-Ungarn 1588-1918, P. Kainbacher
Österreichische Post im Ausland, Dr U. Ferchenbauer
Portuguese Rates of Mail from the UK by British Packets 1799 to 1815, D. Stirrups, London Philatelist April 2005
Mail to Oporto from the UK by the P&O packets 1838 to 1862, D. Stirrups, London Philatelist June 2004
Manual de las Tarifas Postales de España y sus Territorios de Ultramar, J.A.H. Gracia
Maritime Mail Portugal 1798-1877, R.D. Wruck
Swedish Letter Rates to Foreign Destinations 1855-1895, J. Billgren, T. Bjäringer, L.H. Stone
Der Briefpostverkehr Schweiz-Ausland 1459-1907, R. Schäfer
Die Posttaxen der Schweiz ab 1875, band 2 Ausland, publisher ZACK
United States Letter Rates to Foreign Destinations, C.J. Starnes
Postal treaties and Netherlands Post Office Circulars see website DASV
With thanks to Hotze Wiersma for checking the text.

Want to know more about postal history?

Website Po-en-Po
Website KNBF
Website Nederlandse Academie voor Filatelie
Website Postzegelvereniging Zwolle
Website DASV
Website The Royal Philatelic Society London
Last update 27.09.2023 9:00 PM->
Copyright © 2019 - G.L. van Welie FRPSL
Secretary of the Nederlandse Academie voor Filatelie
Representative of the Royal Philatelic Society London for the Netherlands
Nothing from this website may be copied, distributed and / or published without written permission from the author.

Additions or remarks?